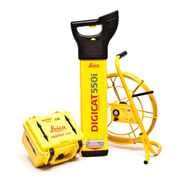 Digicat I-Series Locators
With the DIGISYSTEM operators can locate, trace and mark underground services quickly, precisely and reliably prior to excavation.
The Digicat 550i represents the latest design in cable location technology. With state-of-the-art digital signal processing (DSP) and intelligent software, the Digicat i-Series locators make ground surveys a simple and speedy task; increasing onsite safety and ultimately saving time and money.

The Digicat 500i and 550i locate buried conductive services by receiving electromagnetic signals which radiate from them. The Digicat's software interprets the signals and provides the operator with an audible and visual response to the position and direction of the buried services.

Buried service location has never been so easy…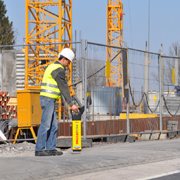 Digicat 550i Buried Service Locator
With its automatic controls and combined detection mode "Auto Mode" the Digicat 550i locator has been specifically designed to reduce human error during the location process. Combined with its precise and reliable service positioning, the Digicat 550i will prevent damage to underground services during excavation projects.
Active signal tracing is available when using the Digitex 8/33 signal generator.
Service depth estimation is available when used in conjunction with the Digitex 8/33 signal generator or Sonde in 8/33 kHz mode.

Available for 50 Hz or 60 Hz to suit your regions mains power frequency.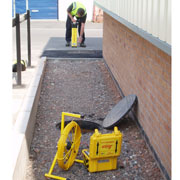 Digitex 8/33 Signal Generator
Designed in conjunction with the Digicat locator, to easily and accurately trace the route of, or locate, an underground cable or metal pipe that does not carry a naturally present signal. The Digitex generates a specific "active" signal, which then can be traced using the Digicat.
The Digitex 8/33 is connected to the Digitrace or to a pipe via alligator clips. This combination offers highly accurate results.






Digitrace 30/50/80
Feed the DIGITRACE up any material pipe, with the Digitex 8/33 connected, to enable very accurate tracing of non-metallic pipes and ducts with a diameter of up to about 15cm.
DigiSystem - your ideal partner for safe & efficient location of underground services

For more information please visit the Leica web site

Last Edited: