Please note: The EPOCH 25 has now been discontinued. Please see our range of Spectra Precision Ashtech RTK GPS systems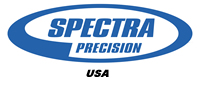 EPOCH 25 RTK GPS System
The EPOCH® 25 system provides surveyors with a rugged multi-purpose modular system. The system provides fast, reliable initialisations resulting in high-quality RTK and static results.
Designed especially for tough surveying conditions, the compact and lightweight EPOCH 25 system handles extreme temperatures, dirt and water. Back at the office the user friendly Spectra Precision Office Software can be utilised for mssion planning and quality control.
This multipurpose surveying tool has ben designed to meet the everyday needs of surveyors. The EPOCH 25 system includes a Spectra Precision® EPOCH 25 L1/L2 base receiver; a Spectra Precision EPOCH 25 L1/L2 GPS rover including internal radio modem and battery.
The application field software, Survey Pro, the highly successful software from TDS/Trimble, provides a user friendly interface that is easy to learn.
Call MAPC today on 02-4950-9882 for more information
NEW Nomad Rugged Data Collector with NEW Survey Pro 4.8.1 field software
The Spectra Precision® Nomad™ data collector running the latest Survey Pro field software is designed for most Total Stations and GPS systems. The rugged data collector and new field software solution provides increased functionality for surveying applications including topographic data collection, staking and layout, boundary and cadastre, and comprehensive COGO and roading routines.
The feature rich field software, is the time-proven and highly successful TDS Survey Pro, which offers significantly increased functionality over previous versions for a wide range of surveying applications.
The Nomad is one of the most powerfuland advanced data collectors available today. The Nomad comes standard with an 806 MHz processor, 128 MB of memory and integrated Bluetooth technology. In addition, it includes an integrated navigation grade global positioning system (GPS) receiver and 802.11g (WiFi).
With the Spectra Precision Nomad data collector, surveyors can take advantage of the Nomad's secure digital (SDIO) slots and USB host and client to add more devices such as SD memory cards. In addition to its standard built-in features and optional configurations, the Nomad data collector offers top-of-the-line performance with a 5200 mAh rechargeable lithium ion battery, 1G of flash storage and a sunlight-readable full-VGA touch screen display. The battery provides surveyors with 15 hours or more of active use without a recharge. the Nomad's full-VGA display is sharp and clear in sunlight, presenting maps and other graphic-intensive files in better detail than a typical QVGA display. It also comes with Windows Mobile® 6, the latest version of Microsoft's operating system for mobile devices.
The Nomad meets the MIL-STD-810F standard for drops, vibration and temperature extremes. It also comes with an IP67 rating, which means it is completely sealed against dust and can survive immersion in up to a metre of water. Weighing just 595 grams, the Nomad is shped to fit comfortably in a user's hand.
The new full-featured Spectra Precision Survey Pro 4.8.1 field software provides increased functionality in either a Standard or Advanced option. Standard application features, built specifically for a wide range of surveying needs, include topographic point, feature and description data collection, staking of points, lines, curves and spirals, Coordinate Geometry (COGO) in-field calculations such as areas, intersections and inverses. Advanced optional features include Digital Terrain Models, support for Digital Leveling, and a powerful roading package for staking alignments and cross sections.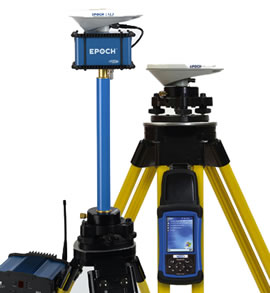 EPOCH 25 RTK VRS Solution - Survey Pro - Rover Only for use with SYDNET
EPOCH 25 RTK Complete Solution - Survey Pro - Base & Rover
complete package including tripod, tribrach, rotating adapter & bipod


Call MAPC today on 02-4950-9882 for more information
Key Advantages: affordable, reliable, field & time proven technology, RTK GPS for everyone
Affordability - economical choice of high quality precision equipment
Field-proven technology - built on industry-established platform and technology
Reliability - precise performance every time and built robust for field work environment
Ease of Use - user friendly hardware and software that's easy to learn - without steep learning curve
Professional authorised dealers - to provide consultation and support for your investments
For more information visit: www.spectraprecision.com or email: info@mapc.com.au
About the Spectra Precision Brand

Spectra Precision is part of the Trimble Group, and has long been an established brand delivering quality products.

With the specific needs of the conventional surveying market in mind, the Spectra Precision brand offers a complete product portfolio including , Global Positioning Systems (GPS), optical total stations, and data collection hardware, as well as field and office software.

Spectra Precision surveying equipment is an economical choice that utilises established technology for optimal efficiency. With convenience and reliability as the foundation of the Spectra Precision brand, it is an ideal choice for value. The Spectra Precision brand is backed with the strong technical support you would expect from a quality name in surveying.

Designed to meet the needs of surveyors around the world, Spectra Precision delivers precision, reliability and affordability.
---
Effective: